UK Property Website Design Services
Paramount Properties Bolton UK
At QuickontheNet.com, we specialise in the design of property websites. Our services are ideal for:
Estate agents
Property letting agents
Property developers
Property investors
Mortgage advisers
Holiday home rental services
Real estate services
Architects
Conveyancers
Property building contractors
Property storage services
Home removals
Property surveyors and valuers
This demonstration website has been set up with the default settings for a UK estate agent. You could of course modify this website to suit your exact requirements.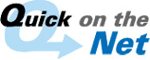 At QuickontheNet.com, you can add and remove your own menu buttons to meet the needs of your property business. What's more, you can upload your own property photos and add a property search to your business website.
We are based in London in the UK, but our client base is worldwide. Please contact us if you have any enquiries about your property website design needs.
Property website design costs
Perhaps you think website design costs are prohibitive. Not all all! In fact, our costs are extremely low, starting at only £7.00 per month, including VAT. The monthly fee includes high-speed website hosting and use of a unique toolkit, so that you can login and modify your business website at any time.
We now invite you to browse through a selection of our existing property websites:
Estate Agent : New Zealand Property Investment
The Fermah Group (Paramount homes, Modulock – Housing kiwi's for over 30 years) specialises in land subdivision and selling house and land packages to either investors or owner-occupiers. We develop land and houses in:



Auckland
Tauranga
Mt Maunganui
Whakatane
Ohope Beach

We develop houses that our families would live in ourselves. It is a simple rule that has constantly provided a good basis on how to evaluate a possible subdivision. In other words they have to meet the following criteria:


Be in an attractive area suitable for families
Be close to amenities (like schools, shops, transport etc)
Be built to a high standard of low maintenance materials
Be able to be easily resold to a large market.

This site operates on its own domain: www.fermah.com.
Estate Agent : Central Property Lettings
Established in 1994 Central Property Lettings is Scarborough's leading, specialist, independent agency and provides a complete service to Landlords in Tenant Introductions, Property Management and Property Maintenance. Our comprehensive services will enable you, the Landlord, to sit back and let us handle all the hassles involved in letting your property.

We give 100% commitment to managing your property and finding you the most suitable Tenant. We are not part of an Estate Agency and as a result, we can guarantee you a totally dedicated service.

This site operates on its own domains:

www.centralpropertyletting.co.uk
www.centralpropertylettings.co.uk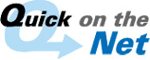 Web design solutions for the property sector
Property websites from QuickontheNet.com